January 19, 2011
I've been taking some pictures of some really great food we've made lately, and now I'll more or less be dumping them here.
First up, the biggest hit, Monday night's Garlic Pork Shoulder in a red wine reduction.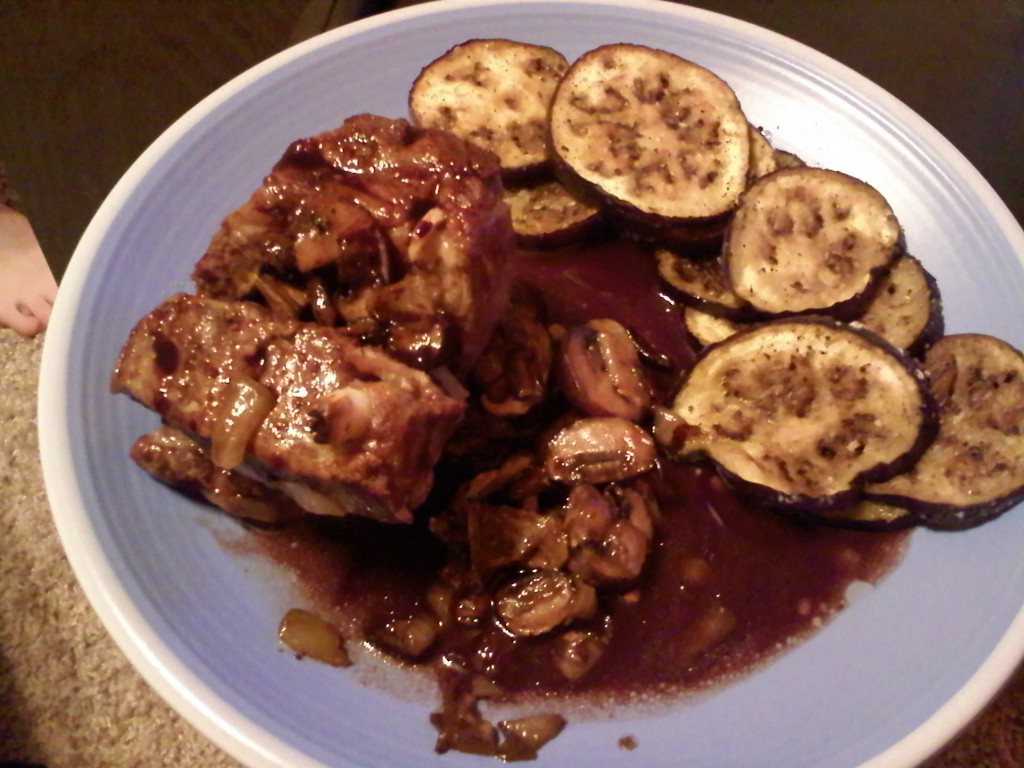 I chopped peeled cloves of garlic into slivers, then placed them into slots cut into the pork shoulder. Then browned top and bottom in a cast iron pan on the stove with butter, onions, and mushrooms – once browned it moved to the oven, pan and all at 350 for about 35 min. The red wine sauce was from FTA. Eggplant was cut into 1/4″ chips, drizzled with EVOO, sprinkled with salt and pepper, and toasted on a cookie sheet.
Jump for stuffed peppers, chicken legs, and zucchini bread.
Second, Stuffed Bell Peppers from the food lovers. Only change we made was a light sprinkling of pepperjack on top.
Third, The Girlfriend made a ton of drumsticks because they were pretty much free at the store (we got 12 of them for like $3.00). She followed this recipe with a more natural spice package. I made the creamed kale a la MDA.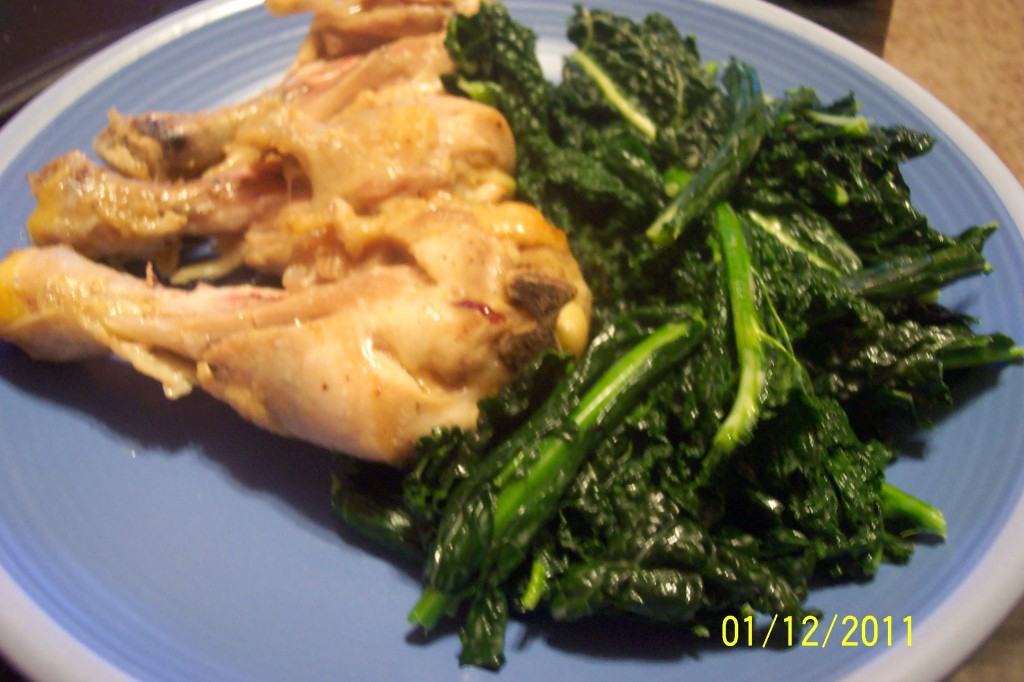 Finally, a wonderfully delicious way to deal with our problem of having too much zucchini: Zucchini Bread!
She followed this recipe, but used EVOO in place of Canola, and 1/4 cup honey total in place of the prescribed honey and agave nectar. I can't believe how good it is, especially slathered in butter. It is absolutely amazing, and something everyone would eat – it's not simply a patchy imitation bread product. I can't recommend it enough.
Entry filed under: Recipe. Tags: .